---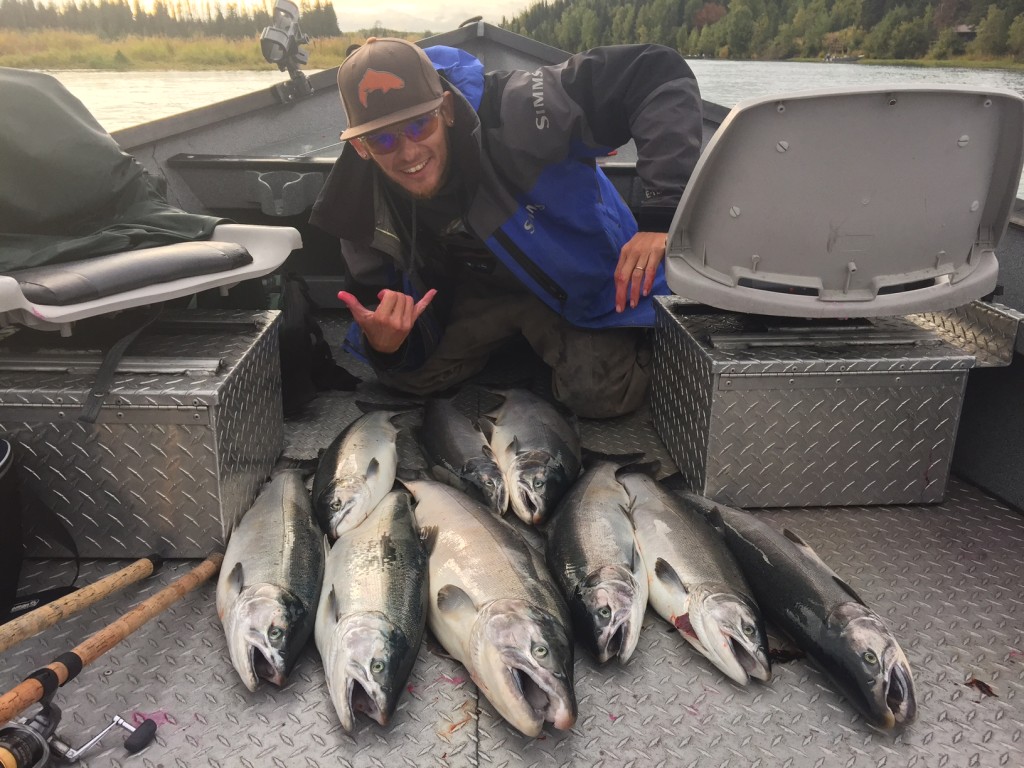 Hook Line & Land em' Fishing Adventures
Offering Guided fishing trips on the Kenai and Kasilof rivers.
Contact Info:
Address: 001 Kalislof River
Kalislof, AK 99610
Phone: (907) 598-4665
Website: https://www.facebook.com/hooklineandlandem/?fref=ts
E-mail: [email protected]
---
Kenai Outfitters Soldotna,  Alaska
Kenai Outfitters offers several fishing packages in both fresh and salt water. If you're looking for halibut , salmon, arctic char and more check out Kenai Outfitters today.
Contact Info: 
Postal Address:
Kenai Outfitters
P.O. Box 3494
Soldotna, Alaska 99669
Phone (907) 394-4968
Website: http://kenaioutfitters.com
Email [email protected]
---
Kenai Cache Outfitters
Top of the line fishing gear employing Sage Rods, Sage reels and Rio Premium fly line. We go to this expense to ensure our clients don't lose a fish of a lifetime due to poor equipment. The better equipment also facilitates better presentation and hook setting and a silky smooth drag for those hard fighting fish.
Safety first oriented fishing guides with each boat outfitted with all the essential emergency equipment required for a safe trip such as a spare oar, an emergency bag with more then all then the essentials, and high quality Coast guard approved, life vest.
Contact Info: 
Address:
14899 Sterling Highway
Cooper Landing, Alaska 99572
Phone: 907-268-4849 • 907-595-1401
Website: http://www.kenaicache.com/
---